Convert more traffic into leads with Car and Driver Trade-In Tools, previously known as Black Book Online. These newly designed tools, Range or One (single-value), provide shoppers accurate trade-in values from Black Book giving them a more realistic trade-in expectation while giving you price flexibility. Coupled with the automotive brand most trusted by consumers, Car and Driver, this tool is producing a 30% increase in lead generation and a 59% lift in mobile leads over the previous version.
Price and Packages
Enroll Now
Compare Packages
Set Up a Demo
---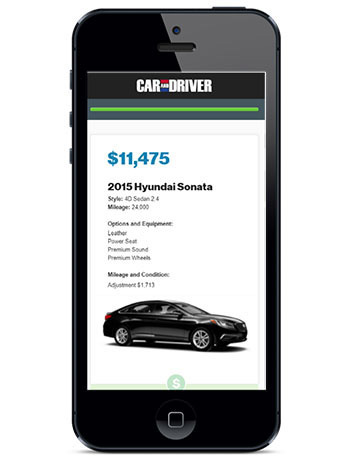 TRADE-IN RANGE & TRADE-IN ONE
Our tools are built to provide value to your shoppers and your store.
Shoppers find our tools very easy to use with a fully responsive design and an updated user experience which includes suggested search and text-auto-fill capabilities. Our tools typically take 20-30 seconds to complete and receive a trade-in value.