Cox Automotive & Dealer.com

---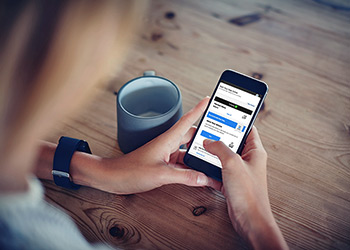 Retailers and Consumers are Digitally Focused
Recent events have forced consumers to do more online, and dealerships have been challenged to think about new ways of doing business. 2 out of 3 shoppers want to do more online than they ever have. With both dealerships and consumers more aligned than ever before, a customer-first approach to retailing lays the groundwork for more leads and higher profits.
---
A Next-Generation Experience
While the flexibility and conveniences of digital retailing are clear, smart design guides the overall experience and saves time for both the consumer and the retailer. Our new guided consumer workflow lets the shopper drive—and builds confidence throughout the experience, delivering more control over the entire process.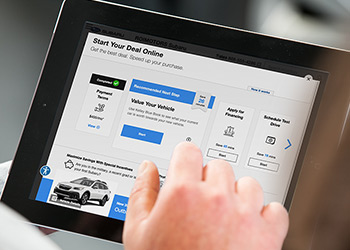 ---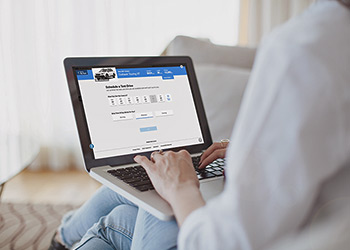 Experience Equals Performance
Trusted by more than 5,000 franchise and independent retailers, and endorsed by more than 30 manufacturers, Accelerate My Deal leads drive 30% higher gross profits. To fuel those profits, you need an intuitive, seamless experience that caters to all kinds of shoppers. The new workflow does just that, boosting lead conversion rates by 26% among retailers testing the new guided user experience, resulting in an 88% increase in leads submitted per retailer.*
* Conversion Rate, Lead Performance, and Lead Quality were studied across 120 participating dealerships during four 90-day Beta Testing Periods beginning May 4, 2020 and ending October 8, 2020. Performance differences were averaged and compared to all Digital Retailing subscribers using the legacy experience during the same time period.
---
Seamless, Streamlined Deal Flow
Say goodbye to manual data entry and duplicate leads - Accelerate My Deal and VinSolutions Connect CRM & Connect Desking together eliminate repetitive tasks and smooth the way for faster deal-making. No matter how many times the shopper updates their deal, see all their activity in a single customer record in your CRM. Now you can allow your staff to pick up the online deal without missing a beat. Or simply text or email a personalized deal directly from Connect CRM.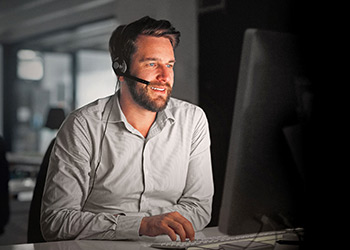 ---
Document Upload
Shoppers have the ability to upload documents relevant to a deal - such as driver's license, insurance card, and proof of income - on their own using Accelerate My Deal.
When you authorize this feature to be enabled it will minimize the shopper's time at the dealership completing paperwork, and will provide a secure, contactless handling of their personal documents.
---
Guaranteed Trade Program
Shoppers have the ability to interact with the Subaru Guaranteed Trade Program without leaving Accelerate My Deal. Exclusively for Subaru owners, the GTP guarantees the trade-in value for their qualified Subaru vehicle when they purchase a new later-model-year Subaru.