Go from Chat to Sold!
Virtual Retailing transforms the traditional car buying process into a modern, transparent and seamless experience. Customers can value their trade-in, receive instant lending decisions, apply rebates, select F&I packages, econtract and pay online in the same amount of time it takes to order groceries. Skilled retail specialists provide customers with a guided shopping experience at any point during the online buying process and customers can pick up right where they left off in the dealership using our In-Store Experience. The transaction happens right on your website for an ideal experience that increases conversion and customer acquisition.
Price and Packages
Enroll Now
Compare Packages
Set Up a Demo
---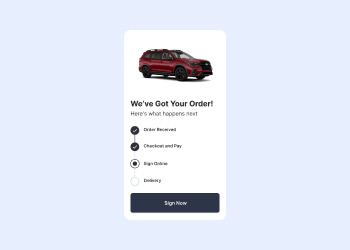 A Guided Shopping Experience
Gubagoo Virtual Retailing is the industry's first digital retailing solution designed around messaging and live video interaction. Whether in-store or online, you can jump in at any time to guide customers through each step of the buying process.
---
Showroom: A modern approach to inventory
Our Showroom tool enables customers to shop by payment, easily browse inventory, view deals in-progress, and pick up where they left off in-store, for a seamless experience! With a customized interface and seamless integration with your dealership's inventory, customers now have more ways to enter Virtual Retailing.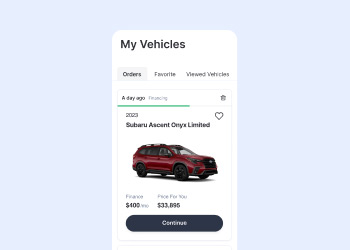 ---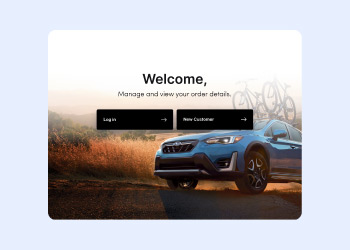 Consumers Can Buy a Car In Minutes
All the steps required to sell a car can now be done online. From eContracting and eSignature to payments and delivery! Your customers can purchase a vehicle in the same amount of time it takes to order groceries. The process is intuitive to follow and includes:
Trade-in
Payments
Real-time lending decisions
F&I add-ons & eContracting
Online deposits
Vehicle delivery
---
A Seamless Trade-In Experience
We offer a seamless license plate look up with penny-perfect pay off values delivered in real-time.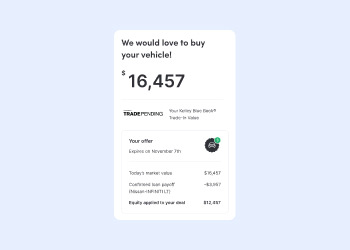 ---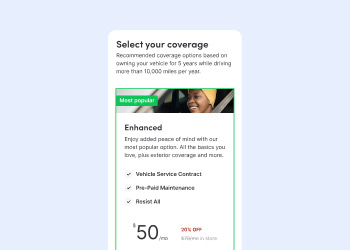 F&I add-ons deliver higher value
Gubagoo dealers have seen 2.75x higher gross profit with our new F&I menus.
---
eSignature and econtracting
Customers can upload documents such as a driver's license and fully complete their transaction online with our Docupad integration, which is accepted by most lenders.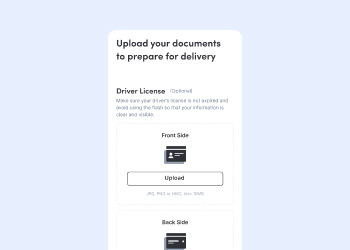 ---
Real-time lender approvals
Perform a soft or full credit pull and deliver real decisions from your lenders in real-time, online.
---
A Single calculation engine
With Gubagoo, payments always match. This means the price your customer sees is always consistent and you save time without having to re-key information.
---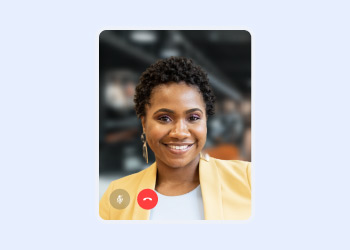 Click to Call or Launch a Live Video
Take customer engagement to the next level. In one click, you can continue the chat conversation in an audio call or live video. Walk your buyer through the buying process, discuss deal details, or help them with their questions.
---
Gubagoo Live: All-in-One Retailer Communication Platform
Our GLive omni-channel platform is designed to help you improve consumer engagement, conversion and experience. Use GLive to engage with your customers, monitor active and incomplete deals, and send new offers. Get insight and metrics into team and store performance. Access all of your Gubagoo apps and services from your desktop or mobile device.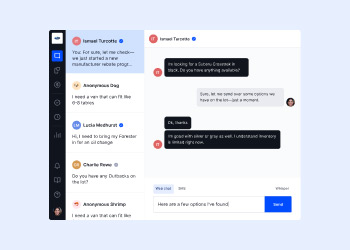 ---
Support when you need it most
We are committed to helping you improve your sales process and achieve next-level success. You have access to the following right from the start:
Robust onboarding process
Weekly training webinars
Online Help Center
Best in class technical support