The High-Tech + High-Touch Digital Advertising Partner You're Looking For.
Unrivaled Customer Service + Digital Experience
Click Here Digital has been around since the internet began. We specialize in full-service digital advertising across all major ad platforms. After three decades in digital advertising, we're still fanatical about customer service, obsessed with data, and committed to staying ahead of the always-changing digital landscape. See why some of the highest-performing retailers and dealer groups across the country trust Click Here Digital with their marketing. Don't believe us? Check out our online reviews!
Best-in-Class Technology to Gain a Competitive Edge
As high-touch strategic consultants, we work closely with you to continuously enhance your business. Starting with high-impact advertising campaigns, we then optimize every step of your digital marketing, both online and offline, to maximize ROI. ClickIQ, our proprietary technology platform, provides the analytics that fuel our approach, so you have a competitive edge in your local market.
Price and Packages
Enroll Now
Compare Packages
Set Up a Demo
---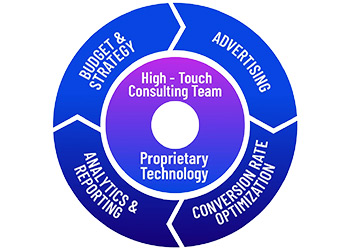 Your Digital Marketing Success Machine
Click Here Digital has a proven system for success. We are experts at driving quality website traffic and increasing leads. Our experienced team combined with industry-leading marketing tools and reporting have created a winning methodology to generate more high-quality leads.
---
High-Impact Full-Funnel Advertising
Cut through the noise with strategic campaign execution. Give us your desired budget, lead volume, or sales goals and our team will get to work on crafting an advertising plan that maximizes your ROI. We are committed to increasing your share of market and website traffic by utilizing best-in-class automotive advertising products & tactics. Our core services include Paid Search, SEO, Social Media, CTV, Video, Display, and Streaming Audio. Click Here Digital has additionally secured partnerships with Amazon, Roku, Hulu, ESPN, and more to offer you premium placements at an affordable cost.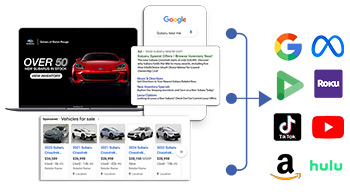 ---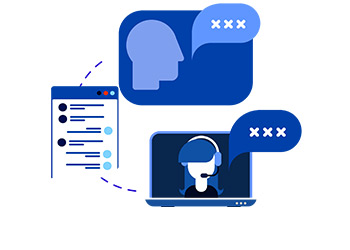 High-Touch Partnership
Our expert digital consultants fine-tune your advertising initiatives often while maintaining an active dialog on strategy, performance, and competitive pressures. No three-day waits in a ticketing system - we quickly pivot when your needs change. We believe in transparent communication and true partnership. Weekly updates and proactive calls ensure you have a grasp on what's happening at all times.
---
Leverage the High-Tech Power of ClickIQ
Meet ClickIQ, our custom-built internal operating and external reporting system. ClickIQ's powerful business intelligence seamlessly integrates with the most advanced digital marketing technologies in the industry, enabling you to view and manage your entire marketing portfolio in one convenient interface. ClickIQ combines your first-party customer data, website visitor trends, and competitor information, allowing us to make informed decisions on your campaigns. See your website traffic, leads, calls, and store visits all in one place 24/7 from any device.