Turn More Cars For More Profit
This is no trade-in tool. Now part of CARS, Accu-Trade is a connected ecosystem of pure audience advertising, instant consumer experiences, and unprecedented appraisal technology to continually drive more highly profitable vehicles through your business.
Enroll Now
Compare Packages
Set Up a Demo
---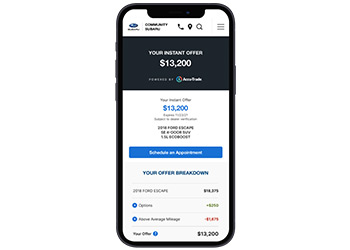 BE THE BEST WAY TO SELL OR TRADE A CAR
Accu-Trade delivers Instant Offers on a shopper's vehicle based on their exact VIN, condition, options, and real-time market data — all in under 5 minutes. Combined with your local customer service to conveniently complete the transaction, it's a selling experience no one can beat.
---
BUILD TRUST AT EVERY TURN
The consumer experience builds the confidence to transact with deep transparency and insight to the valuation process, displaying real-time market demand for each detail of their vehicle and its condition along the way. If that isn't enough, Accu-Trade also arms your team with a Universal Condition Report, for each vehicle's appraisal, that explains the detailed "why" behind the value presented to the consumer.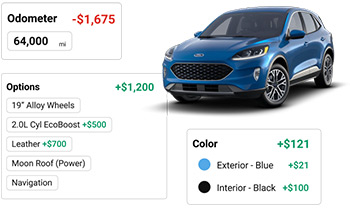 ---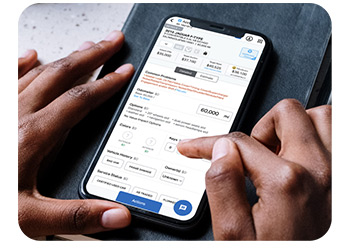 THE PROFITS ARE IN THE DETAILS
Accu-Trade makes it easy and rewarding for the consumer to provide all the details that affect the transaction upfront, including the payoff on their current loan, vehicle photos they can quickly text, and detailed condition disclosures.
---
HAVE ONE SOURCE OF TRADE-IN TRUTH
Different valuations cause confusion and mistrust with consumers — so Accu-Trade is seamlessly integrated with Dealer Inspire to power and pre-populate one consistent appraisal for every online and in-store touchpoint, including their connected chat and retailing solutions.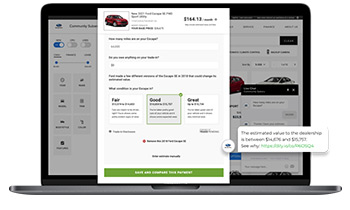 ---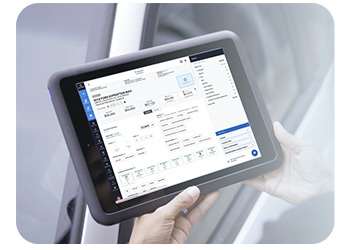 THE APPRAISAL ENGINE BUILT BY BOB
All the vehicles you acquire from consumers (online and in-store), auctions, and retailer marketplaces will flow into the most powerful appraisal engine ever built, imagined by legendary wholesaler Bob Hollenshead.
---
PINPOINT THE PERFECT PRICE
Accu-Trade is built on a mountain of data, with all the guidebooks, vehicle history reports, market pricing, and control you need to nail the perfect price and turn each VIN profitably.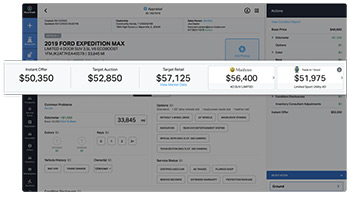 ---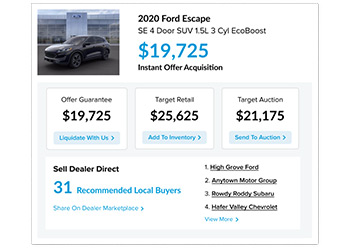 MAXIMIZE & MOVE EVERY VIN
Powered by the most valuable data sources in automotive, Accu-Trade guides you to understand and quickly act on the most profitable decision for each VIN — whether it's listing at the right price for retail in your market, sending to auction, selling direct to a nearby retailer, or liquidating with our offer guarantee.