Making Car Buying Easy
The Edmunds Trade-In Tool helps shoppers find the value of their used car as quickly as possible. It uses predictive search to autocomplete entry fields, making it fast and easy to use on any device. Our tool is also 100% native on your site.
Price and Packages
Enroll Now
Compare Packages
Set Up a Demo
---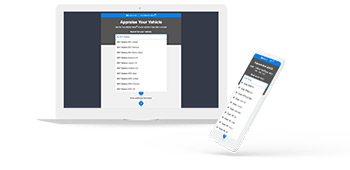 USER FRIENDLY
Fewer Questions: We've reduced the number of required questions, giving shoppers a quicker process.
Predictive Search: We help shoppers fill out their info faster. Our UI is intuitive and easy to use.
---
INNOVATIVE
Mobile-centric Design: The majority of appraisals take place on a mobile device. Our product was developed from the ground up to be mobile centric and provide an ideal user experience.
No i-Frames: Our tool is entirely native on your site, so you can track your marketing spend.
Showroom Ready: You can use the Kiosk feature to give in-store appraisals without clogging your CRM with unnecessary leads.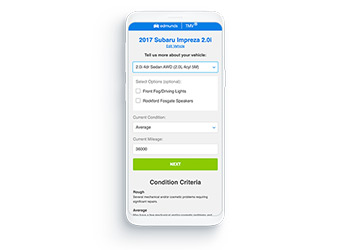 ---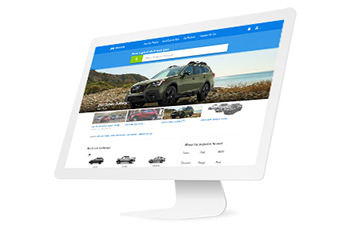 BUILT ON TRUST
Branding: Consumers trust our brand and guidance because we're the experts. They'll be confident in their appraisal value since it's backed by the Edmunds name.
Transparency: We support Google Analytics, following industry best practices for reporting as set by PCG Research.
---
CUSTOMIZABLE
Flexible Placement: Our tool can be placed anywhere on your site — banners and click-to-open CTAs let shoppers appraise their vehicle without leaving the page.
Seamless Design: You can change the color to match your retailer brand.