Future-Proof Your Dealership
The Dealer Inspire Platform is way more than a website. From search to signature, we provide instant, seamlessly connected technologies and marketing strategies that make it faster and easier for your customers to buy and your team to sell. Built for the innovative retailer and the modern, mobile consumer, our Connected Platform brings your entire dealership experience online — from video chat, to personalized lightning fast inventory, to true end-to-end digital retailing — adapting your business to thrive in this new environment. We future-proof the local dealership experience.
Price and Packages
Enroll Now
Compare Packages
Set Up a Demo
---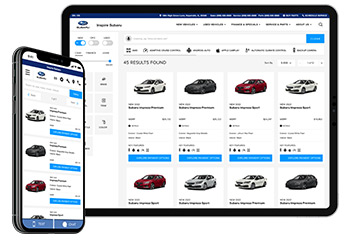 BUILT FOR LIGHTNING SPEED
From page load to user experience, our advanced websites are defined by speed. Our Lightning Inventory™ delivers instant, relevant results with each letter typed to drive shoppers towards buying decisions in milliseconds.
---
DESIGNED TO BE A LEAD MACHINE
Our designers use years of event-based user behavior data to create clean, modern interfaces that drive customers to quickly take action — all while building trust with beautiful visuals and unique branding.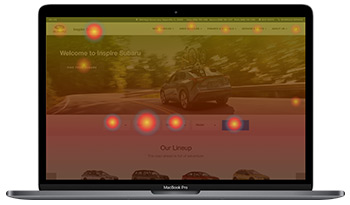 ---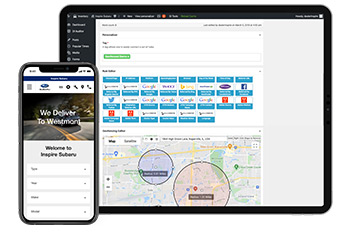 PERSONALIZED FOR EVERY SHOPPER
DI websites can dynamically adapt for each individual visitor based on their shopping intent and precise location — down to your competitor's showroom floor — with customized messaging, offers, and creative. It sounds far-fetched, but it's actually as easy as drag-and-drop.
---
CUSTOMIZABLE FOR YOUR TEAM
As former retailers we wanted to build a platform that empowered you with control. Your new website comes with powerful customization and page-building tools on WordPress® so your team can easily update, customize, and build upon your website on Day 1 with no coding or complicated tools required.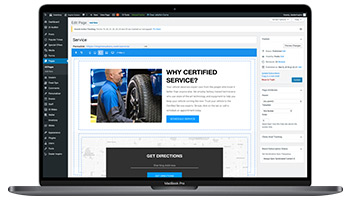 ---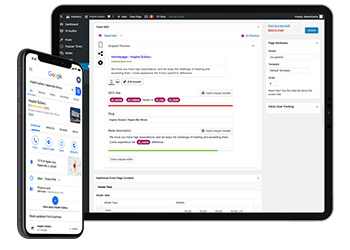 OPTIMIZED TO WIN SEARCHES
Dealer Inspire was founded as the expert automotive SEO agency, and we built our own website platform to turn best practice theory into reality. All of our websites come fully optimized for search engines, with advanced meta, schema microdata, and flawless internal link structure — all before your site even launches.
---
ENGINEERED WITH DIGITAL RETAILING BUILT-IN
DI websites empower shoppers to make real buying decisions on your website, allowing them to explore payment options for multiple vehicles straight from the VRP and VDP with an easy Amazon-style shopping experience. Shoppers can compare saved models, customize payment options with real-time bank offers, add aftermarket products, and start their purchase directly on your website — all while generating more detailed and faster-to-close leads for your team.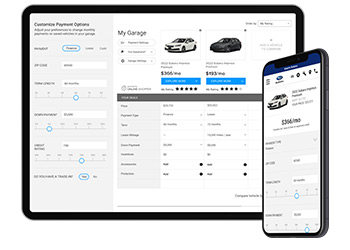 ---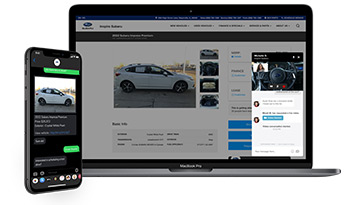 INTEGRATED FOR 24/7 CONVERSATIONS™
Conversations™ is Dealer Inspire's proprietary messaging solution built to instantly connect today's car shoppers with dealerships — wherever, whenever, and however they want to shop. With the A.I. technology and support to respond to all messages 24/7, you can upgrade your lead forms and marketing call-to-actions to convert higher by instantly answering shoppers' questions and guiding them to purchase.
---
CONNECTED TO ALL OF YOUR MARKETING
Founded as a digital marketing company, we started building websites to maximize retailer ROI by connecting our campaigns to the right conversion experience. Now from Dig Ad to SEO, Social, Video, and Email — we create connected cross-channel experiences that drive shoppers from search to signature.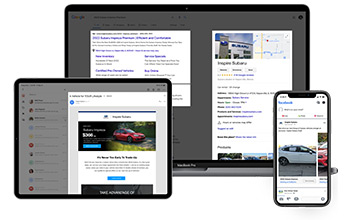 ---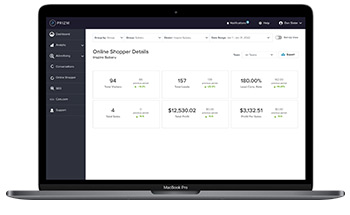 REPORTING THROUGH ONE PRIZM™
Every DI website comes with our proprietary reporting solution PRIZM™ at no additional cost, giving you top-level summaries and proactive alerts for your website analytics, marketing performance, and open support requests — all from one beautiful dashboard.