Commerce Solutions for Today's Modern Store
Express Storefront provides the same seamless, streamlined shopping experience, whether the customer starts from home and completes the deal in-store or the other way around. Roadster dramatically improves store customer satisfaction scores, while significantly reducing sales costs.
Price and Packages
Enroll Now
Compare Packages
Set Up a Demo
---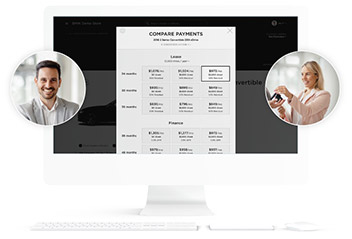 Deal-Building Tools
Empower customers to build their own deal seamlessly, whether at home or in your showroom, with guidance from your agents.
---
Multiple Payment Options
Show customers exactly what they'll owe for their vehicle (including taxes, fees and discounts applied), and let them choose how they want to pay for it.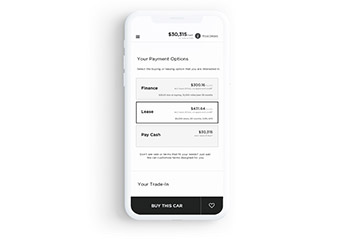 ---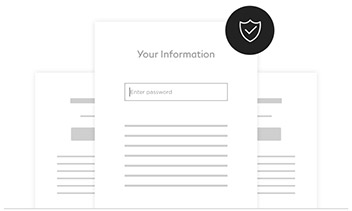 Secure Credit Application
Enable shoppers to submit a credit app from the convenience of their computer or mobile device, and to upload photos of their driver's license and insurance card. Everything's encrypted and secured by two-factor authentication.
---
Easy Trade Valuation
Allow customers to factor their trade-in value into the deal using Roadster's Express Trade ™ or a third-party trade solution of your choice*.
*The following third-party trade solutions are available for integration: Kelley Blue Book ICO, Kelley Blue Book Trade-In Value, TradePending, TrueCar and AutoHub.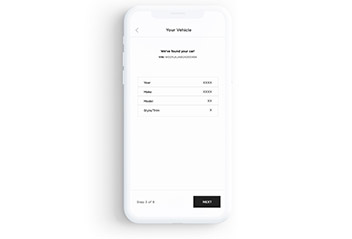 ---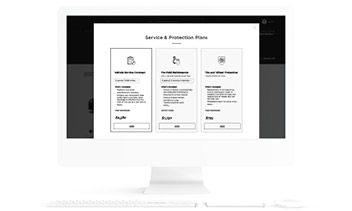 Service & Protection Plans
Drive more revenue by prominently promoting your configurable service and protection plans throughout the shopping experience. We work with F&I Express, JM&A, PEN, and others to make sure your F&I menu is complete.
---
Optional Accessories Store
Entice shoppers with add-ons - from cargo nets to cross bars - and watch your profits grow. We work with many accessory partners, including your OEM directly, to provide all of the options available. You'll also be able to add your own labor rates in order to ensure accessory fees are as accurate as possible.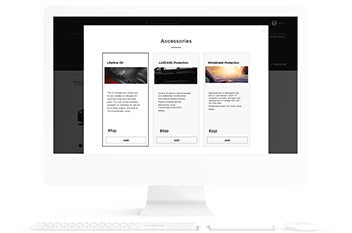 ---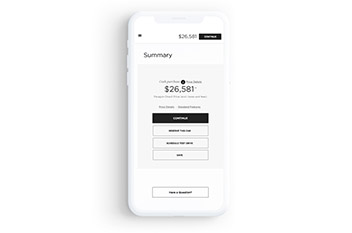 Reservations and Deposits
Enable shoppers to reserve their vehicle from the VDP with a simple credit card deposit, powered by Stripe, giving you monetary commitment from a high-quality contact who is likely to convert to a sale.
---
Integrated Checkout
Enable customers to structure their deal on your own VDP via an embedded "checkout window," or click them out to the full Express Storefront experience. The choice is yours.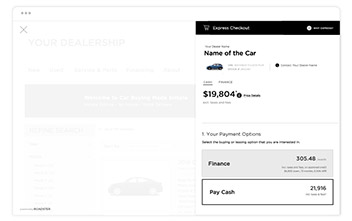 ---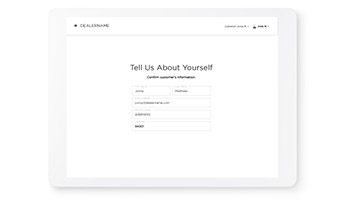 In-Store Tools
Enable your customers to pick up in-store where they left off at home or use our Vehicle Recommender to walk a new customer through their options. Empower your agents to pencil deals and adjust pricing (based on the profitability guardrails you set) to reduce the transaction time. You can even check in on top performers via our robust reporting suite.
---
Roadster Support
We are committed to helping you evolve your sales process and achieve next-level success. We'll ensure you make the most of our platform by:
Identifying areas of opportunity
Developing custom strategies
Conducting remote trainings
Checking in Weekly
Visiting in person quarterly
Providing best in class technical support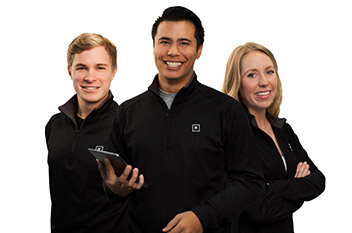 ---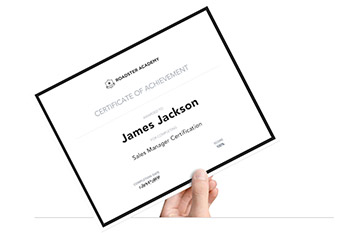 Roadster Academy
Level up your training with our free online training courses at Roadster Academy. Certification programs and resources are uniquely designed for individual store roles: From sales managers to BDC reps, everyone can become an Express Storefront expert in no time.
---
Express Trade
Roadster's proprietary trade tool enables customers to use mobile-friendly technology to easily capture and submit their trade-in information to you. It gives you complete control over the value of the vehicle, and streamlines the process so you can make your customer a firm offer in minutes. Available for purchase as an Express Storefront add-on.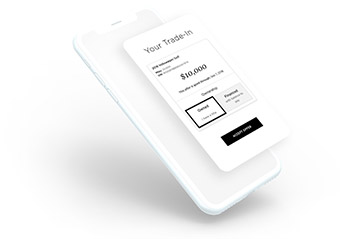 ---
Express Storefront:
Seamless, streamlined shopping experience both in-store and online
New and Used inventory
Deal-building tools
Multiple payment options
Accurate incentives, taxes and fees calculated based on location
Easy trade valuation that pushes to vAuto
Unlimited soft credit pulls
Secure credit application that pushes directly to RouteOne and DealerTrack
CRM integration (with enhanced DealerSocket integration)
Customizable service & protection plan menu options
Optional accessories store
Vehicle Recommender to help with the in-store needs assessment
Integrated checkout
Sales agent tools
Deal management tools
Vehicle reservations and deposits
Multi-day, in-store launch training
Dedicated account support teams
Marketing assets
Optional in-store kiosks*
Ongoing, flexible, guided learning via Roadster Academy
One-time integration and training cost: $2,000
Price: $1,995/mo
*Additional fees apply
---
Express Trade
VIN scanning + license plate entry
Simple e-valuation
Photo uploads
Firm offers that you control
Trade management tools
"Sell Your Car" landing page
Price: $295/mo
Available for purchase as an Express Storefront add-on.