Precision-Targeted Digital Advertising
DealerOn gives you full insight into where your ad dollars are going. We provide you access to AdWords and Analytics so you're always in the know. Leverage your actual sales data to target your market at the ZIP code level, incorporating third-party data sources such as Polk, Edmunds, Visa, and more.
Get complete end-to-end ROI performance tracking to precisely track and measure every penny of your digital marketing. With weekly email updates and review calls, real-time reporting access, and a dedicated account rep at your service, you're always up to speed and in control.
Price and Packages
Enroll Now
Compare Packages
Set Up a Demo
---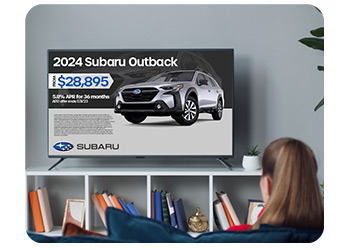 Dynamic Ads
We offer model-specific, real-time ads, this approach significantly improves click-through rates and ensures ad spend efficiency. These personalized ads meet modern consumers' demand for tailored experiences, helping dealers move inventory faster. For used inventory, our system smartly enables or pauses keywords based on current stock, eliminating wasted spend on sold units. It's a win-win for both dealerships and customers.
---
Vehicle Ads
Designed specifically for auto advertisers, this tool maximizes both online and offline conversions, targeting buyers near the bottom of the sales funnel. Ads display crucial details like make, model, price, and mileage directly on Google, providing more qualified leads. Additional features include automated targeting based on relevant user queries, and the advantage of running these ads alongside your existing Google text ads.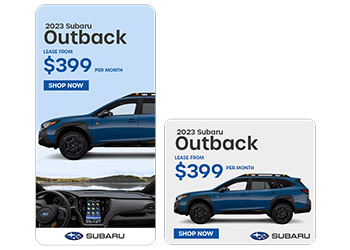 ---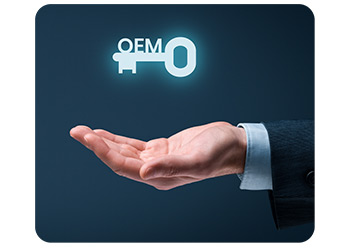 Turnkey Co-Op
Partner with OEMs to get more out of your advertising. When your campaigns match OEM branding, customers trust you more and you'll likely see an increase in sales. Your dealership can also use OEM funding to expand your advertising reach. This co-op program is a practical way to improve advertising for both dealerships and manufacturers, no matter the size of your business.
---
Omni Channel Digital
Boost your customer experience with our all-in-one Omni-Channel Digital Marketing services. We offer Search, Display, Social, OTT/CTV, and Streaming Audio to provide a unified customer journey. Simplify your operations with digital showrooms and keep your inventory up to date both online and in-store to save time and reduce costs.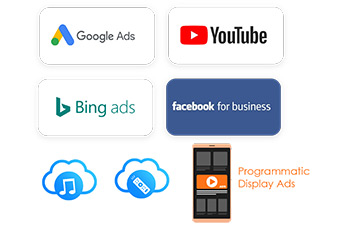 ---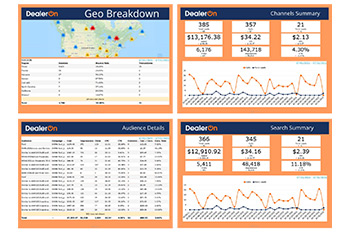 Reporting
We provide actionable insights to improve your marketing decisions, helping you to allocate budget effectively and continuously optimize campaigns. Our data-driven approach aligns with your goals, leading to an increase in profitability and ROI.