Total Search™ Domination: We're built for that.
Taking effective control of your Subaru brand has never been easier. Dealer Teamwork's patented AI platform is built to automate efficiencies, better merchandise vehicles with consistent and relevant digital advertising, drive the fastest speed to market, and deliver the highest quality sales and service opportunities while driving down overall cost.
We're built for executing incredibly personalized offers and dynamic companion pages on every piece of inventory for distribution across all online channels instantly with Create Once Publish Everywhere technology. We're built to maximize visibility while precisely optimizing performance and budget pacing with data-led analytics that achieves the best possible results with zero waste. We're built to deliver far more leads at far less cost than other providers who are setting the average industry standards and benchmarks. The future of digital advertising is a unified approach. We're built for that, too.
Price and Packages
Enroll Now
Compare Packages
Set Up a Demo
---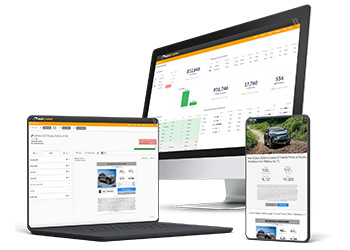 Automotive's Leading Patented Digital Advertising Provider
Powered by AI, The MPOP® is built to effectively personalize and optimize digital advertising easily and efficiently. It's a patented technology that creates and fully merchandises offers with lease and finance payments, savings, MSRP, compliant disclaimers, relevant CTAs, service coupons, and more - down to the make, model, and trim level - and syndicates content consistently across all online channels in real-time.
Improve the quality and relevance of ad campaigns
Increase consistent high-quality traffic and engagement
Generate lower-funnel leads at a lower cost
---
The Power of Google Premier Partnership
Dealer Teamwork is a sixth consecutive year Google Premier Partner, recognized in the top 3% of agencies across all industries. Retailers can leverage our Google, Microsoft, Facebook, founding ASC membership, and exclusive Affinity AIADA Partner status to drive success and grow ROI in a competitive market with all the benefits of:
100% Google GA4 Certified Account and Search Management
Fast access to Google support through Dealer Teamwork
Beta product participation opportunities
Access to private events and webinars from Google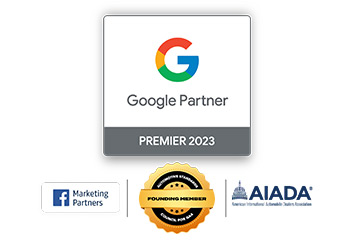 ---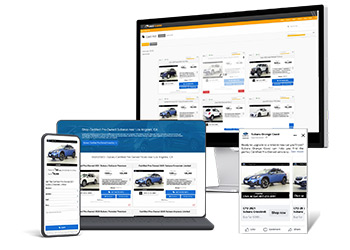 Proprietary C.O.P.E. Technology
Powered by our patented AI platform, C.O.P.E. (Create Once, Publish Everywhere) automates dynamic content distribution in real time for a consistent shopping experience across all online channels, saving you time and money.
Website Landing and Offer Pages
SEO and Google Business Profile
Paid Media: SEM, Social, etc.
Video
---
Unified Total Search™Approach
The future of digital marketing is Total Search™. Harnessing the power of AI, SEM and SEO are integrated and considered one channel; a centralized analytics-led approach that aligns unique markets, inventories, and goals into a progressive strategy. The benefit is SERP domination and superior results. Drive more quality traffic, better engagement, and increased sales and service opportunities while driving down costs.
Optimize performance with seamless data sharing that uncovers crucial trends, consumer behavior, and more.
Maximize visibility through smarter strategies with streamlined marketing processes that work towards the same goals.
Dedicated management by a certified expert team working together.
Eliminate the overlap and cost of competing SEO vs. SEM campaigns with one cohesive plan that drives down costs instead!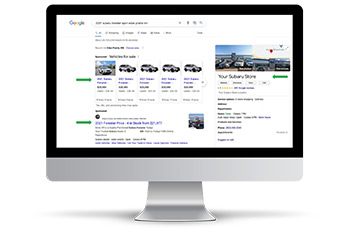 ---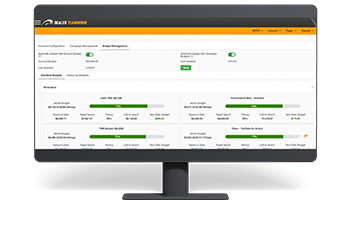 Revolutionary Precision Spending™ Automation
Tired of paying too much all at once at month-end, or too little on a top campaign with efforts that are spread too thin? Precision Spending™ automates budget pacing across online campaigns, optimizes ad performance, and maximizes ROI based on real-time inventory and consumer demand. It ensures efficient ad allocation and distribution to drive consistent, high-quality rsutls while eliminating wasteful spending; going beyond traditional methods by looking at historical pacing, the previous days spent, and the remaining days to adjust for maximum results.
Strategic budget optimization to the highest-performing campaigns based on consumer demand and dealership goals.
Ability to maximize monthly budget appropriately throughout the month for the greatest results
Granular visibility of the budget spent by individual campaigns and by day
Flexible spending enables adjustments to individual or shared budgets to gain better control over campaign priorities and outcomes
Full transparency into how dollars are being spent in order to make data-informed budgeting decisions
---
Dynamic Website Landing & Offer Pages
Partnered with every automotive website provider, our patented MPOP™ software creates new, used, and service offers and automatically pushes to a relevant landing page on your site. These dynamic pages provide a better shopping experience for car buyers and take the burden of updating your website with current offers off your shoulders.
Stop the headache and cost of switching website providers! Our digital experts regularly audit and maintain site health, and optimization, and ensure maximum ROI on your behalf instead!
Dynamic page content pulled from accurate and compliant data feeds
Optimized to rank and built to convert
Penny-perfect finance and lease offers seamlessly align with dynamic landing pages for a superior online customer experience.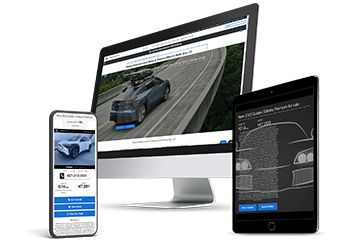 ---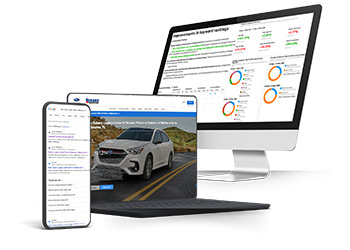 Advanced SEO Suite
With dealers seeing an average of 165% growth in top 10 keywords, you can also trust our patented MPOP® to power your organic search efforts.
SEO analytics & tech that gives you an added advantage in your market
Improve your ranking, visibility, awareness, and brand
Fully automated with strategic SEO expert oversight dedicated to exceeding expectations
---
Dynamic Social Media Marketing
Facebook and Instagram advertising powered by our patented MPOP® automation and Meta AI, automotive inventory ads automatically feature your ads with dynamic pricing and vehicle details, backed by seamless Business Intelligence Reporting making performance analysis and decision-making easy.
Syndicate your current vehicle and service offers to social media channels with less manual effort
Tap into Facebook and Instagram audience networks to reach new and returning customers
Convert more car shoppers into car buyers easier and faster with more lead generation on social media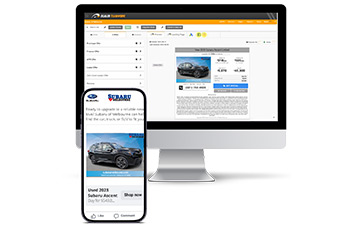 ---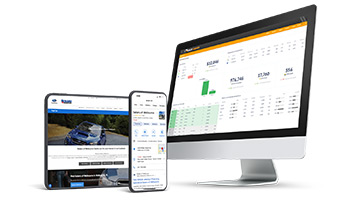 Premium Local SEO Suite
Powered by our patented MPOP® you can reach more buyers, drive more organic leads, and own your local near-me market with LSEO. Proven to help your dealership outrank the competition and improve brand presence.
Optimize your Google Business Profile (GBP) to dramatically improve your LSEO to rank higher, especially in low-funnel consumer searches, to drive more SEO sales opportunities
Standardize LSEO efforts and tracking for a consistent presence that connects with your ideal consumer more often with performance that's easier to measure
---
MPOP® Analytics Reporting
Measure what matters, made easier with consolidated reporting so you can make more informed decisions.
Analyze results faster and easier
Break down results by channels and campaigns
Showcase data and KPIs across digital marketing channels to pull in performance and lead results faster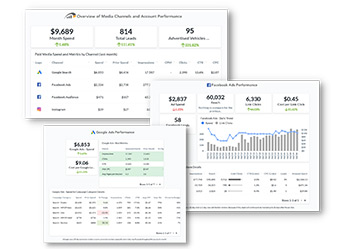 ---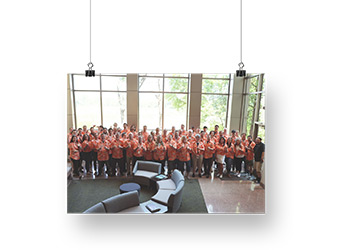 Dedicated Google Certified Automotive Digital Marketing Experts
A dedicated and certified team of experts of former car dealers and automotive industry veterans understands the unique challenges that go into running a successful dealership and are committed to delivering best-in-class, profitable digital marketing results to each of our clients.