High-Performance Digital Marketing that Drives Auto Sales and Service
Our best-in-class digital marketing solutions improve the performance and profitability for retailers, based on their unique business goals. Our proprietary AutoQuityTM Technology uses machine learning to programmatically tailor your campaigns across all channels and optimizes your budget to provide maximum ROI.
Price and Packages
Enroll Now
Compare Packages
Set Up a Demo
---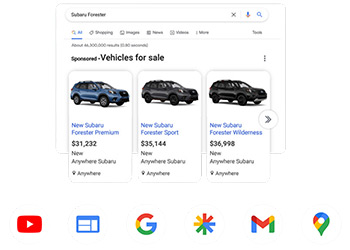 L2T Paid Search
The Most Essential Step in Targeting In-Market Shoppers
Drive more vehicle views
Capture more traffic
Focus on best-performing keywords
Performance Max
A new seamless way to advertise across Google properties using machine learning that maximizes your performance.
Vehicle Ads
Vehicles appear alongside other retailers, as well as aggregators and national used car franchises
L2TMedia's feed pulls in your inventory daily
Runs on desktop and mobile
---
L2T Paid Social
Target In-Market Shoppers on Facebook and Instagram
Focus on hyper-targeting
Boost with retargeting and lookalike audiences
Leverage all Facebook ad format options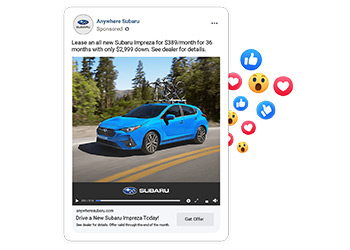 ---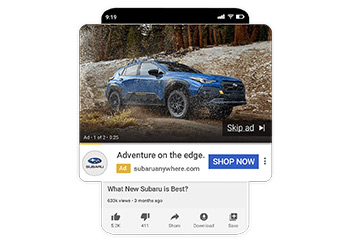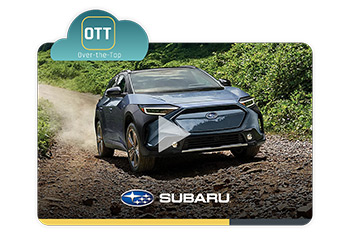 L2T Video
YouTube
In-stream video ads and skippable in-stream ads are set based on conversion goals vs video views
Responsive video ads generate multiple ad combinations in the most relevant formats
Viewers can click directly from the video to the retailer's website and convert via form, calls, chats or text
Amazon
30% more accuracy by targeting shoppers based on home address vs. IP address
Remarketing to consumers who have visited the retailer's website
Runs exclusively on amazon owned and operated properties
Ability to use 3rd party data from Oracle and Edmunds
OTT
Uses online and online and offline consumer data to server ads to in-market viewers
Ads are run on exclusive apps and streaming service networks
Our AutoQuity technology learns from the buying behaviors of the targeted audience and their probability to act after viewing your ad
---
L2T Display Advertising
Drive Awareness and Maximize Impressions to Drive Interest
Drives high-quality traffic
Increases consideration by in-market shoppers
Send qualified shoppers back to your site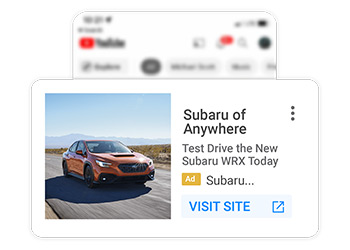 ---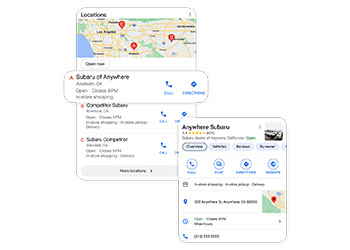 L2T Performance SEO
Amplify Your Retailer's Organic Ranking
Increase organic relevancy
Direct more searchers to your retailer
Monitor your top competitors
Ensure local business citation accuracy
Create fresh and evergreen website content
---
L2T Reputation Management
Attract Customers with Your Online Reputation
Demonstrate to shoppers you care
Appear higher in search results
Monitor and respond to reviews on multiples sites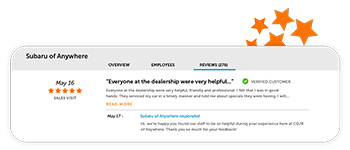 ---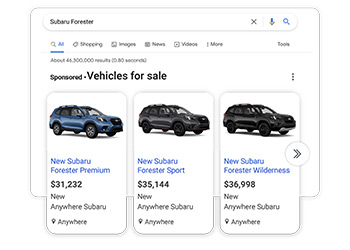 My Business Inventory
Share Inventory on Your Google Business Profile
Inventory is searchable and filtered
Customers can learn more about the vehicle
Direct shoppers to your VDPs
Power Vehicle Listing Ads
Cost per click Google Shopping Campaigns featuring, vehicle image, price and milage
---
L2T Social Impact
Engage with Your Community on Social Media Platforms
Optimize social profiles
Establish a connection with your customers
Create a more qualified base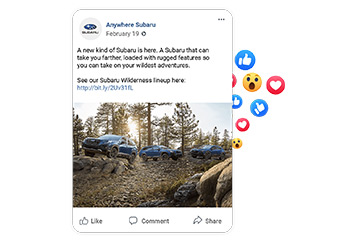 ---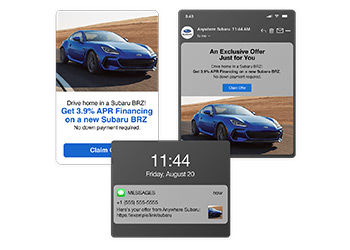 L2T Engage
Match Shopper Interests with Onsite Offers to Drive Leads
Engage emails shoppers who haven't completed a website form submission
Customize retailers offers based on profit centers
Drive leads directly in your CRM
---
L2T AutoIncent for Sales and Service
Showcase Your Incentives to Attract Shoppers
Dynamically publishes specials on your website
Maximizes your vehicle views
Ensures consistent pricing and messaging