Marketing for Auto Dealerships, by Auto Experts
As the industry leader in automotive marketing, we're trusted by the best retailers in North America. From innovative solutions to support from trusted experts, making marketing easier is our job. PureCars provides everything retailers need to attract and convert more customers with tech-driven solutions, unmatched data capabilities and direct access to support. We offer: Customer Data Platform (CDP) and website visitor intelligence, Digital Advertising, lead generation and market data and reporting.
Price and Packages
Enroll Now
Compare Packages
Set Up a Demo
---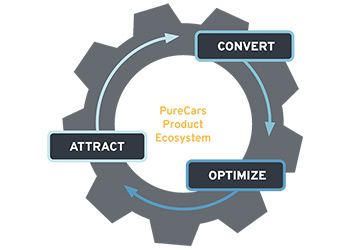 We've Built A Platform Like No One Else
At PureCars, we focus on business outcomes, working closely with dealerships to create a customized, digital advertising strategy that aligns with sales goals, budget, conversion tools and market conditions.
We go beyond digital advertising to deliver a complete solution that not only attracts high-quality leads, but also converts them with a better online experience.
Attract quality traffic to your website with market-leading digital advertising
Convert high quality leads through digital merchandising
Analyze results and apply learnings to optimize advertising efficiency and grow market share
---
Multi Channel Digital Advertising
Achieve lower ad cost per sale and RO with PureCars Integrated digital advertising for new, CPO/used, vehicle acquisition and fixed ops -- including search, display, retargeting, social and video advertising. When you choose PureCars you can quickly move your budget from one channel to another, without additional contracts or enrollments, to ensure you are spending your advertising budget as efficiently as possible to achieve your dealership's goals. Additionally, PureCars includes access to new campaign types and features from platforms such as Google's Performance Max, Vehicle Ads, Cars For Sale, and Microsoft Automotive Inventory Ads as a standard offering to all customers.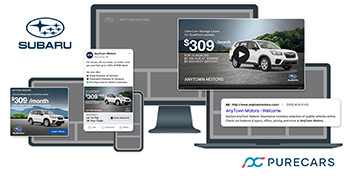 ---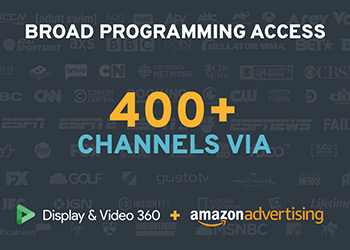 TV Advertising for any Budget
By utilizing PureCars TV for your CTV/OTT advertising, you are able to show your TV ads for up to 95% lower costs than Cable/Broadcast. In addition to lower costs, reach the majority of North American consumers on their TV's on 400+ channels more efficiently and effectively than traditional TV with connected TV advertising through Google and Amazon. PureCars helps prove the effectiveness of your advertising efforts with zip code level reporting, just like your digital advertising.
---
Premier Partnership Advantage
As a leader in automotive digital advertising, we've developed an advertising platform that leverages years of industry expertise, combined with premier partnerships such as Google Premier Partner, Meta, Amazon, Disney+, Hulu, Spotify, Microsoft, Oracle, and more. In addition to giving retailer unprecedented reach across these advertising channels, this also gives our retailer the exclusive opportunity to be part of platform Alpha's and Beta's.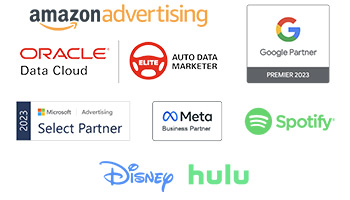 ---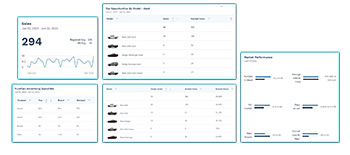 PURE Insights: Advertising and Market Intelligence
Retailers do not need another dashboard, which is why PureCars built PURE Insights. By combining your advertising data, dealership data (Sales, ROs, Leads, Customer, etc), and market data, PURE Insights is a market intelligence platform that gives actionable insights on your dealership's overall performance in the market and benchmarks your performance locally and nationally. This allows PureCars to help you optimize your campaigns against your dealership's business goals vs. vanity metrics, to help you grow market share and your bottom line.